Staying one STEP ahead of the competition.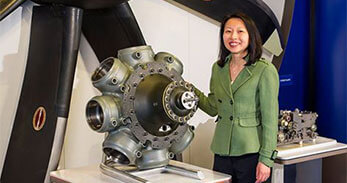 Learn more about how one of UTC Aerospace's Systems Engineers recently received a prestigious STEP Award for Excellence in Manufacturing.
More
Submerging students in
science.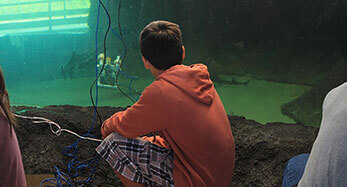 We recently donated $10,000 to the living Coast Discovery Center in California – and here's what middle and high school students did with it.
More
Employee Profile
Anwar Elshaer
Staff Engineer, Software/Computer Engineering Customer Service, Miramar, Florida
"I love my work here at UTAS. I like the freedom, trust, and teamwork, and I feel that I'm working in my own company. When I get an idea, I like having the flexibility to make it happen. It's all about looking for new approaches to a problem and solving it before it even happens. It's more worthwhile to learn how to do something than to have someone do it for you – so when I meet new joiners, I try to teach him or her as much as I can so they learn to be inventive themselves – and make a difference."
Brittany Wheeler
Lead Tech, Program & Manufacturing Engineer, Aerostructures, Chula Vista, CA
"I started out on the rotational program, where I explored the different aspects of engineering—design, stress, project management, operations, research and development. I quickly learnt that if you're interested in something specific, you're able to work on it here. There really is the opportunity to step outside the box and try new things, rather than just sitting behind a computer screen. You have to view the relationship between the company and yourself like a partnership, where it wants you to succeed."