Staff Electrical Engineer
Apply
Business Unit UTC Aerospace Systems
Req ID 37039BR
Date posted 11/21/2016
City Windsor Locks
State Connecticut
Country United States
UTC Aerospace Systems (UTAS) is one of the world's largest suppliers of technologically advanced aerospace and defense products.ISR & Space Systems is a business unit within UTAS and our products reside in deep space, low earth orbit, undersea and on the ground.We are also a major supplier to international space programs. The ISR & Space Systems business has contributed to significant advances in ground, air, space and imaging technology for over 85 years.Within ISR & Space Systems we design and manufacture Environmental Control and Life Support Systems on the International Space Station, including the space suit, and undersea in submarines.

Electrical Design Engineering designs the various electrical products required in life support systems for Navy and Space applications. These electrical products are typically controllers driving rotating machinery (pumps/fans/actuators) and have built in sensor/data acquisition systems with serial interface controls. They are designed for long life, high reliability and operate in severe space radiation environments. Some of these products include: process controllers, sensor signal conditioning, DC/DC Converters, FPGA based digital controllers, brushless DC motor controllers, actuator control/drives, hardware based closed loop system process control, and more.

The ideal candidate must have demonstrated design and analytical expertise in the following:
VHDL requirements generation in a development environment.
Proficient in VHDL design, 5 years minimum
Proficient in ModelSim (including code coverage, toggle etc).
Proficient in generating Requirements driven FPGA Test Benches.
5 years of FPGA Verification.
Hardware board level design experience
Has practical lab experience and has trouble shot digital or analog designs.
Other desirable qualities:
Strong communicator and ability to work with internal and external customers
Can work independently (little assistance/hit the ground running).
Can run ModelSim Standalone (does not need Mentor FPGA Advantage or Microsemi/Actel Libero).
Understanding of PSL (Property Specification Language).
An understanding of control theory is plus.

Microprocessor design experience is a plus.
Qualification:
6-10+ years direct detailed active involvement in the attributes described above is required
"This position is considered safety sensitive in accordance with NASA Guidelines. Candidate will be subject to drug and alcohol testing per NASA's regulation SUBPART 1835.5 Drug- Free Workforce."
Education:
BS degree required, preferably in Electrical Design Engineering. MBA or advanced technical degree plus.
United Technologies Corporation is An Equal Opportunity/Affirmative Action Employer.  All qualified applicants will receive consideration for employment without regard to race, color, religion, sex, sexual orientation, gender identity, national origin, disability or veteran status, age or any other federally protected class.
Apply
Staying one STEP ahead of the competition.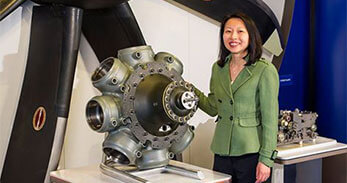 Learn more about how one of UTC Aerospace's Systems Engineers recently received a prestigious STEP Award for Excellence in Manufacturing.
More
Submerging students in
science.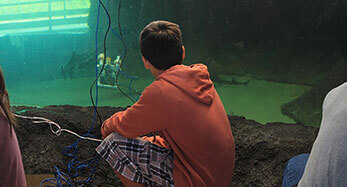 We recently donated $10,000 to the living Coast Discovery Center in California – and here's what middle and high school students did with it.
More
Employee Profile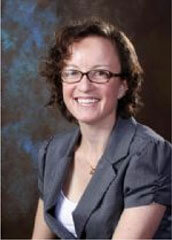 Bridget Sheriff
Director of Systems Engineering, Rockford, Illinois
"The best part of my job is the people I work with. I continue to learn from my colleagues in systems and software, and all the other great experts in our group. Our division develops the electrical systems for the airplane – work that's as exciting as it is challenging. It creates a healthy tension between the business reason for a project and "we want this to do cool, great things." I have to be the one to say, "OK, now show me the reason and why it makes sense commercially" – and that's something I really enjoy doing."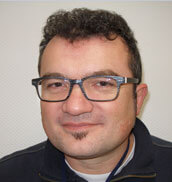 Vincent Vignoboul
Manufacturing Engineering & Tooling Manager, Aerostructures, Toulouse, France
"I've worked on many inspiring projects at UTAS. One that I'm particularly proud of is the infrared drying technique for paint I developed. Leading the project in its entirety, I was able to collaborate with experts as I drove the technology forward. Once complete, my shop was able to reduce the required floor space by half, and lower energy consumption by a factor of five. Today, a third infrared oven has been built to support the Airbus A350 Value Stream at Toulouse, and a fourth one is in construction at Hamburg."