IPT Lead/CAM, Military Mechanical/Fluids
Apply
Business Unit UTC Aerospace Systems
Req ID 45611BR
Date posted 03/23/2017
City Windsor Locks
State Connecticut
Country United States
The UTC Aerospace Systems Supplier Designed Equipment organization has an immediate opening for a Project Engineering Lead/Cost Account Manager in support of various Pratt & Whitney military programs. This position reports directly to the UTAS PWES Buy Engineering Manager.
This role will lead the daily technical activities and actively manage the EV cost accounts for a cross-functional project team working on a variety of supplier-designed components utilized on various Pratt&Whitney military programs. The position requires understanding of design, verification and manufacture of a variety of mechanical components including fuel controls and EMIDs.This position will be the primary focal point for the Program Office, Core Engineering, Procurement, Quality and multiple component suppliers in the design, validation, manufacture and integration of these components into various engine platforms.
Specific job functions include:
Provide leadership to a team of project engineers charged with ensuring customer deliverables and support are provided accurately and on time
Manage multiple Earned Value Management System (EVMS) accounts, provide monthly Project EV reviews, estimate line maintenance and variance analysis
Conduct risk assessments in accordance with the Program Management System Standard, complete with detailed mitigation plans including funding and staffing impacts
Coordinate detailed plans for assigned projects which are executable, with measurable milestones consistent with the Program objectives
Lead RCCA investigations for assigned Controls components
Support ground test, flight test, and production engine technical issues associated with assigned components
Support Production Readiness and Passport processes
Process engineering changes for supplier EC's
Participate in Pratt & Whitney engine Bill of Material configuration management
Lead product development teams through Supplier Designed Equipment Engineering Standard Work
Interface directly with supplier Engineering, Quality and Management to integrate supplier designed hardware into various Control Systems
Prepare technical and business proposals for component improvement tasks, affordability initiatives and implementing corrective action for discrepant designs
Facilitate IPD meetings such as schedule meetings, document meeting minutes, tabulate actions and conduct follow-up with owners to ensure actions being closed (both internal & external to HS)
Oversee and conduct design review preparation and presentations
Support and status Standard Work such as load evidence where applicable for review and approval by IPD lead, follow-up with owners to close activity pages, report on open/closed activity pages
Coordinate with component suppliers and track their hardware schedules including drawing burn downs, manufacturing plans, part procurement activities
Provide support for various field sustainment activities
Qualification:
Required at least 6–10+ years experience
At least 5 years Project Engineering experience with relevant product development processes is highly preferred.
A demonstrated knowledge of Earned Value Management processes is preferred.
Program Management System Standard (PMSS) experience
Experience with ACE tools to lead Root Cause investigations & Corrective Action implementation for improvements to design integrity
Experience with manufacturing processes a plus
Excellent written and verbal communication skills
Demonstrated ability to plan and execute technical and business proposals
Proficiency with Microsoft Project, Excel, and PowerPoint required
Pratt & Whitney Team Center-Engineering knowledge a plus
Education:
BS in engineering required (Mechanical, Electrical or Aerospace Engineering preferred).
United Technologies Corporation is An Equal Opportunity/Affirmative Action Employer.  All qualified applicants will receive consideration for employment without regard to race, color, religion, sex, sexual orientation, gender identity, national origin, disability or veteran status, age or any other federally protected class.
Apply
Staying one STEP ahead of the competition.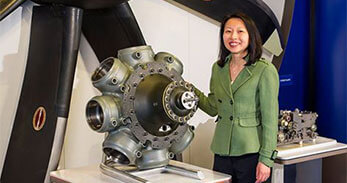 Learn more about how one of UTC Aerospace's Systems Engineers recently received a prestigious STEP Award for Excellence in Manufacturing.
More
Submerging students in
science.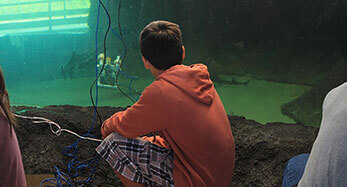 We recently donated $10,000 to the living Coast Discovery Center in California – and here's what middle and high school students did with it.
More
Employee Profile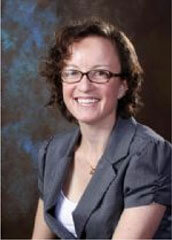 Bridget Sheriff
Director of Systems Engineering, Rockford, Illinois
"The best part of my job is the people I work with. I continue to learn from my colleagues in systems and software, and all the other great experts in our group. Our division develops the electrical systems for the airplane – work that's as exciting as it is challenging. It creates a healthy tension between the business reason for a project and "we want this to do cool, great things." I have to be the one to say, "OK, now show me the reason and why it makes sense commercially" – and that's something I really enjoy doing."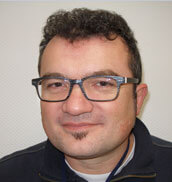 Vincent Vignoboul
Manufacturing Engineering & Tooling Manager, Aerostructures, Toulouse, France
"I've worked on many inspiring projects at UTAS. One that I'm particularly proud of is the infrared drying technique for paint I developed. Leading the project in its entirety, I was able to collaborate with experts as I drove the technology forward. Once complete, my shop was able to reduce the required floor space by half, and lower energy consumption by a factor of five. Today, a third infrared oven has been built to support the Airbus A350 Value Stream at Toulouse, and a fourth one is in construction at Hamburg."