Industrial Sewer/Upholsterer
Apply
Business Unit UTC Aerospace Systems
Req ID 41070BR
Date posted 01/11/2017
City Peshtigo
State Wisconsin
Country United States
Sew covers using industrial sewing machines
Apply covers to chairs
Understand and work with Manufacturing Work Instructions
Understand Standard Operating Procedures for both Manufacturing and Safety
Ability to read and comprehend prints
Ability to use a ruler
Recommends measures to improve production methods, equipment performance and quality of product
Suggests changes in working conditions and use of equipment to increase efficiency of department or work crew
Organizes parts within the work area to perform operations in an efficient manner
Cross trains in other areas and conducts other duties assigned by supervision
Dedicated to Quality, Standards and Procedures
Comply with the EH&S Policy and applicable regulatory and company EH&S rules and requirements
Report to supervision conditions or practices that are either unsafe or that may adversely impact the environment, to ensure prompt resolution of potential hazards
Attend scheduled EH&S training program
Actively support the organization's efforts to meet or exceed EH&S goals and plans
Recommend improved EH&S practices

The incumbent is responsible for complying with UTC's "Code of Ethics," the "Policy Statement on Business Ethics and
Conduct in Contracting with the U.S. Government," and related policies. In executing his/her responsibilities, incumbent
shall take all steps necessary to foster open communications and to support UTC's compliance, business practices,
DIALOG, and Ombudsman programs.

Qualifications Less than 6 months of Industrial sewing experience preferred, but not required. Must have at least 0-6 months of experience working in a manufacturing environment.

Education High School Diploma or equivalent
Apply
Our application system undergoes scheduled maintenance the 3rd Saturday of every month from 3am – 11am Eastern Time.
Applications cannot be completed during this outage. Please try back at a later time.
Staying one STEP ahead of the competition.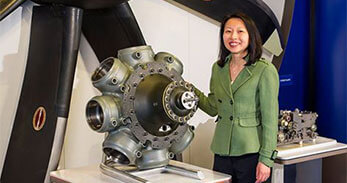 Learn more about how one of UTC Aerospace's Systems Engineers recently received a prestigious STEP Award for Excellence in Manufacturing.
More
Submerging students in
science.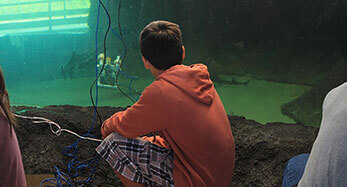 We recently donated $10,000 to the living Coast Discovery Center in California – and here's what middle and high school students did with it.
More
Employee Profile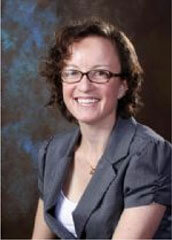 Bridget Sheriff
Director of Systems Engineering, Rockford, Illinois
"The best part of my job is the people I work with. I continue to learn from my colleagues in systems and software, and all the other great experts in our group. Our division develops the electrical systems for the airplane – work that's as exciting as it is challenging. It creates a healthy tension between the business reason for a project and "we want this to do cool, great things." I have to be the one to say, "OK, now show me the reason and why it makes sense commercially" – and that's something I really enjoy doing."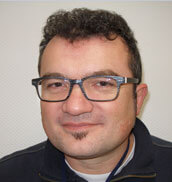 Vincent Vignoboul
Manufacturing Engineering & Tooling Manager, Aerostructures, Toulouse, France
"I've worked on many inspiring projects at UTAS. One that I'm particularly proud of is the infrared drying technique for paint I developed. Leading the project in its entirety, I was able to collaborate with experts as I drove the technology forward. Once complete, my shop was able to reduce the required floor space by half, and lower energy consumption by a factor of five. Today, a third infrared oven has been built to support the Airbus A350 Value Stream at Toulouse, and a fourth one is in construction at Hamburg."