EO/IR Product Engineer
Apply
Business Unit UTC Aerospace Systems
Req ID 46740BR
Date posted 04/06/2017
City Hood River
State Oregon
Country United States
UTC Aerospace Systems, Hood River TASE Imaging Systems are the Preferred Tactical ISR Solution, providing superior image quality and offer the lowest size, weight and power (SWaP) requirement in the industry. Proven in the harshest environments our payloads have flown hundreds of thousands of hours of unmanned and manned in theater military operations, public safety missions and commercial surveillance projects.
The Product Engineer position will join a highly experienced interdisciplinary team of engineers working in a hands-on, collaborative environment. The Product Engineer is responsible for technical aspects of the product throughout the product life-cycle, and entails activity dealing with issues of cost, producibility, quality, performance, reliability, serviceability and user features.
Primary Responsibilities:
·Acts as a technical point of contact for the product line to the program, customer, partners and regulatory agencies
·Drive technical execution and decision-making including resolution of technical conflicts and issues
·Supports definition of program schedule
·Assures technical goals are met on schedule and to cost
·Conduct and support system design trade studies and analysis of system performance and reliability
·Develops reliability testing initiatives for new products or systems
·Reviews engineering specifications and drawings from a reliability perspective and advises engineers on product design modifications.
·Designs, develops and uses test methods and statistical process control procedures; recommends alternatives to ensure product reliability standards at product release.
·Maintains reliability database and tracks/analyzes data for trends (FMEA). Collaborates with manufacturing, design engineering, quality and vendors to determine root causes and to propose corrective actions for design and process deficiencies.
·Develops and uses acceleration techniques and analytical tools to assure the early identification of potential problems with new products, packaging, processes and product reliability.
·Interfaces with vendors and internal personnel to review and recommend changes to and/or new products and components
Qualification:
Required:
·Experience in aerospace and defense industry engineering fundamentals with a solid understanding of product reliability, product/project prioritization, trade studies, and analysis.
·Understanding of MIL-SPEC design drivers and validation/verification.
·Knowledge and application of DFMA.
·Knowledge ofsystems integration (Hardware/Software/Firmware) from both a design and production perspective. Project or team management/leadership experience.
·Experience in the development, design, manufacturing, and fielding of high performance visible through IR remote sensing systems.
·Must be a US Person
Preferred:
·Demonstrated technical expertise and experience in relevant ISR, sensor or imaging system technology areas and disciplines, such as: ISR, earth remote sensing, high altitude airborne electro-optic (EO) and infrared (IR) sensors
·Experience with model-based systems engineering tools and processes (MBSE, SysML).
Education:
Typical Education: BS degree w/4–7+ years' experience, MS degree w/2–5+ years' experience
Preferred Education: Aerospace Engineering, Electrical Engineering, Engineering Physics, Mechanical Engineering, or Physics Bachelors / Masters. Additional training in systems engineering, remote sensing systems and domains desired.
United Technologies Corporation is An Equal Opportunity/Affirmative Action Employer.  All qualified applicants will receive consideration for employment without regard to race, color, religion, sex, sexual orientation, gender identity, national origin, disability or veteran status, age or any other federally protected class.
Apply
Staying one STEP ahead of the competition.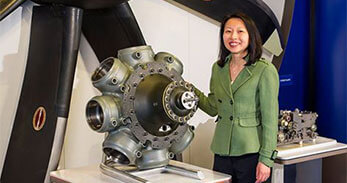 Learn more about how one of UTC Aerospace's Systems Engineers recently received a prestigious STEP Award for Excellence in Manufacturing.
More
Submerging students in
science.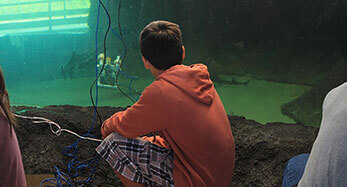 We recently donated $10,000 to the living Coast Discovery Center in California – and here's what middle and high school students did with it.
More
Employee Profile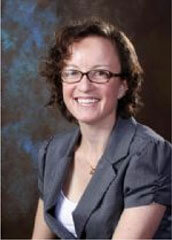 Bridget Sheriff
Director of Systems Engineering, Rockford, Illinois
"The best part of my job is the people I work with. I continue to learn from my colleagues in systems and software, and all the other great experts in our group. Our division develops the electrical systems for the airplane – work that's as exciting as it is challenging. It creates a healthy tension between the business reason for a project and "we want this to do cool, great things." I have to be the one to say, "OK, now show me the reason and why it makes sense commercially" – and that's something I really enjoy doing."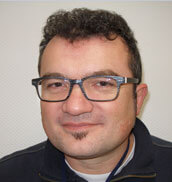 Vincent Vignoboul
Manufacturing Engineering & Tooling Manager, Aerostructures, Toulouse, France
"I've worked on many inspiring projects at UTAS. One that I'm particularly proud of is the infrared drying technique for paint I developed. Leading the project in its entirety, I was able to collaborate with experts as I drove the technology forward. Once complete, my shop was able to reduce the required floor space by half, and lower energy consumption by a factor of five. Today, a third infrared oven has been built to support the Airbus A350 Value Stream at Toulouse, and a fourth one is in construction at Hamburg."