Embedded Controls Engineer
Apply
Business Unit UTC Aerospace Systems
Req ID 46465BR
Date posted 04/06/2017
City Hood River
State Oregon
Country United States
UTC Aerospace Systems (UTAS) TASE Imaging Systems are the preferred tactical ISR solution, providing superior image quality and offer the lowest size, weight, and power (SWaP) available in the industry. Proven in the harshest environments, our payloads have flown hundreds of thousands of hours of unmanned and manned in theater military operations, public safety missions, and commercial surveillance projects.
The TASE family of systems provides full motion video via stabilized imaging platforms that provide intelligence, surveillance, and reconnaissance in military, civil, and commercial markets on unmanned and manned aircraft, as well as ground and marine vehicles.
Located in the heart of the scenic Columbia River Gorge, Hood River, Oregon is a hotbed for the unmanned aircraft industry consisting of dozens of partners and competitors. Situated less than an hour east of Portland, Hood River is home to world-class wind sports, skiing, biking, hiking, and fishing. The area offers some of the best restaurants, microbreweries and wineries in the Pacific Northwest.
The Embedded Controls System Engineer will primarily be responsible for implementing line of sight (LOS) control for multi-axis stabilized imaging platforms. The role requires close, cross-discipline collaboration with electrical, mechanical and software engineers to achieve state of the art inertial stabilization, optical target tracking, and target geolocation performance.
Responsibilities include developing system models and performing simulations, completing sensitivity analyses and defining error budgets, developing and optimizing control algorithms, realizing designs in hardware, and deriving electrical, mechanical, and software requirements to achieve performance goals.
Qualification:
Required Experience / Qualifications:
•Experience developing dynamic system models and simulations
•Experience with classical, multivariable, and optimal control design
•Experience with MATLAB, Simulink, and/or other control system design tools
•Experience with embedded motion control systems
Desired Experience / Qualifications:
•Deep knowledge of systems design and software & hardware development practices
•Demonstrated experience developing and implementing requirements specifications, technical specifications, and test procedures
•Experience with visible and IR cameras, GPS, IMU / INS
•Experience with inertial sensors, acquisition electronics, actuators & servo drives, microcontrollers, etc.
•Experience with circuit design, including analysis, simulation, schematics capture and PCB layout
•C language skills
•Experience with SolidWorks
Desired Skills:
•Strong analytical skills with excellent attention to detail
•Strong organizational, written and verbal communication skills, including ability to present information to various audiences
•Ability to multi-task and work under pressure and deadlines
•Strong skills in debugging, performance optimization and unit testing.
•Knowledge of the Product Life Cycle and Engineering Change Order processes
Typical Disciplines: Software Engineering, Electrical Engineering, Mechanical Engineering, Aerospace Engineering, or Physics.

US Person Required
Education:
BS degree w/ 6-10+ years of experience
MS w/ 5-7+ years of experience
or PhD w/ 2-4+ years of experience
United Technologies Corporation is An Equal Opportunity/Affirmative Action Employer.  All qualified applicants will receive consideration for employment without regard to race, color, religion, sex, sexual orientation, gender identity, national origin, disability or veteran status, age or any other federally protected class.
Apply
Staying one STEP ahead of the competition.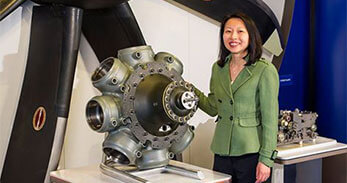 Learn more about how one of UTC Aerospace's Systems Engineers recently received a prestigious STEP Award for Excellence in Manufacturing.
More
Submerging students in
science.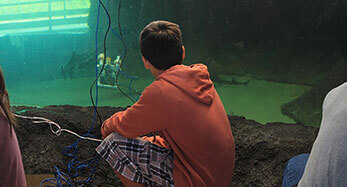 We recently donated $10,000 to the living Coast Discovery Center in California – and here's what middle and high school students did with it.
More
Employee Profile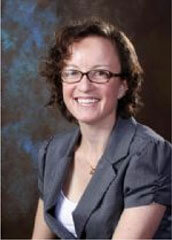 Bridget Sheriff
Director of Systems Engineering, Rockford, Illinois
"The best part of my job is the people I work with. I continue to learn from my colleagues in systems and software, and all the other great experts in our group. Our division develops the electrical systems for the airplane – work that's as exciting as it is challenging. It creates a healthy tension between the business reason for a project and "we want this to do cool, great things." I have to be the one to say, "OK, now show me the reason and why it makes sense commercially" – and that's something I really enjoy doing."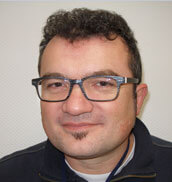 Vincent Vignoboul
Manufacturing Engineering & Tooling Manager, Aerostructures, Toulouse, France
"I've worked on many inspiring projects at UTAS. One that I'm particularly proud of is the infrared drying technique for paint I developed. Leading the project in its entirety, I was able to collaborate with experts as I drove the technology forward. Once complete, my shop was able to reduce the required floor space by half, and lower energy consumption by a factor of five. Today, a third infrared oven has been built to support the Airbus A350 Value Stream at Toulouse, and a fourth one is in construction at Hamburg."